Flow Builder and Chatbot
Voice API powered by Zendesk Messaging
You can now let your customers place calls via the Messaging Widget. This article shows you how, and explains how to integrate Voice with your Zendesk Bot.


The Classic Zendesk widget was a powerful tool. It allowed for full customization, offered help center search, chat, webforms, authentication, pre-filling values and ... Zendesk Talk support out of the box.
The new Messaging widget has gradually catching up with its older sibling. The customisation API has been expanding with a lot more native features available in the admin panel, you can authenticate Zendesk Messaging, and, arguably, the new Zendesk Bot experience is way better than the old model search and forms flow.
This week brings the latest addition to its feature set: Voice integration that allows customers to call your CX team right from within the browser. No phone or other software required.
It's build on top of Zendesk Talk's Digital Lines feature where you can get Talk enabled in your environment without having a real number.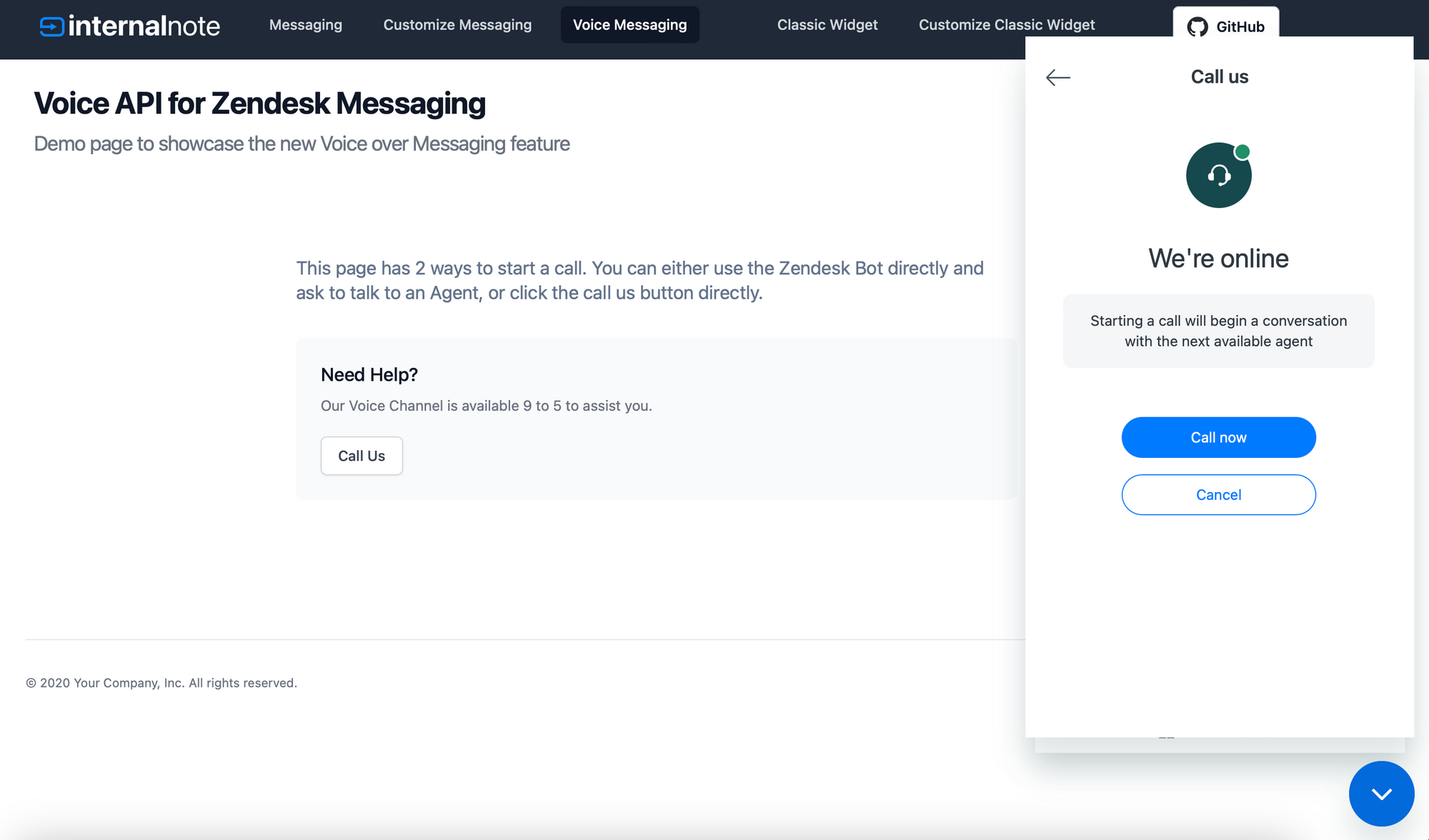 Feature overview
The new Voice feature works as follows:
You add a Call Us button on your website
When clicked you invoke a specific API endpoint for the new Messaging widget
The widget shows a Call now (or we're offline) view allowing customers to call you.
Calls appear in Agent Workspace and agents can handle them just like any other ticket.
You can test out the flow below:
Enabling Voice via Messaging