Zendesk Roundup
Zendesk Roundup for April 2023
Subscribe to a hand-picked round-up of the best Zendesk links every month. Curated by Thomas Verschoren and published every month. Free.

Offline is just online with extreme latency.
This quote does a better job explaining Messaging and Conversations than any other quote ever could. I found it in someone's LinkedIn post a while back and it really resonated.
With social channels specifically, but similar to email or webforms, it doesn't really matter if your company is active 9/5, 24/7 or if it's a public holiday. Customers have questions 365 years a day, and with the combination of Self Service, Answer Bot and Intelligent Triage you can make sure that customers can find some answers always, and that if an agent is active, they get the right kind of tickets assigned.

Similarly, with the new Teams and Slack integrations, escalating to team members becomes async too. You can be sure someone sees and will reply to your question, but until they do, that ticket can be safely in an On Hold status. Out of sight, out of mind.
Anyhow, on to the updates!
📥
I send out this overview of Zendesk Related News every month. If you don't want to miss it, please
subscribe
to the blog. It's free. (Or optionally paid if you really like it)
Every new subscriber motivates me to keep putting in the effort.
Thanks,
Thomas
🎉 New Releases
Proactive Messages for Messaging
Already mentioned in What's New March 2023, and now available: proactive conversations. I've got the featured enabled for all Flow Builder articles on this website. When you look at an article, Messaging will offer you the intent the article describes as a suggested conversation.
The fact that the feature combines both a dashboard to get insights, the ability to select specific intent and tag the conversations makes targeting the right customers and assigning to the right teams a breeze.
Custom Headers in Webhooks
Webhooks now support custom headers and API key authentication. This makes it possible to integrate Zendesk with a lot more platforms, like Zendesk's own Sell, Asana, Cloudflare or other APIs that require very specific headers.
Webhooks for Guide
Last year Zendesk announced event based triggers for Webhooks that focussed on users, organisations and groups. Now they've expanded these events to also include Help Center and Community items like article published, comment posted,..
This allows for some cool use cases like announcing new articles on Slack.
Lookup relationship fields available in Explore
Lookup relationship fields were introduced last year as a way to link Zendesk Tickets, Users and Organisations. You could assign an Account Manager to an organisation, link customers to a Sales Rep, or link a Vendor to a specific ticket.
These mappings are now available in Explore so you can create reports based on these mappings.
Custom Objects EAP
This might be the biggest news this month. The new Custom Objects Early Access Program (EAP) is active, and if you've signed up, chances are you have access.
The new Custom Objects are basically Lookup Fields on steroids and allow for some very cool and extensive custom flows right within your Zendesk. I played around with earlier and managed to build a full Pokédex inside of my Zendesk account. Take a look at the video if you've missed it!
Since the EAP is still in active development, I've started compiling a list of remarks. Most of them also link to a Zendesk Community Post so if you agree with some of these, please add a comment or upvote the post!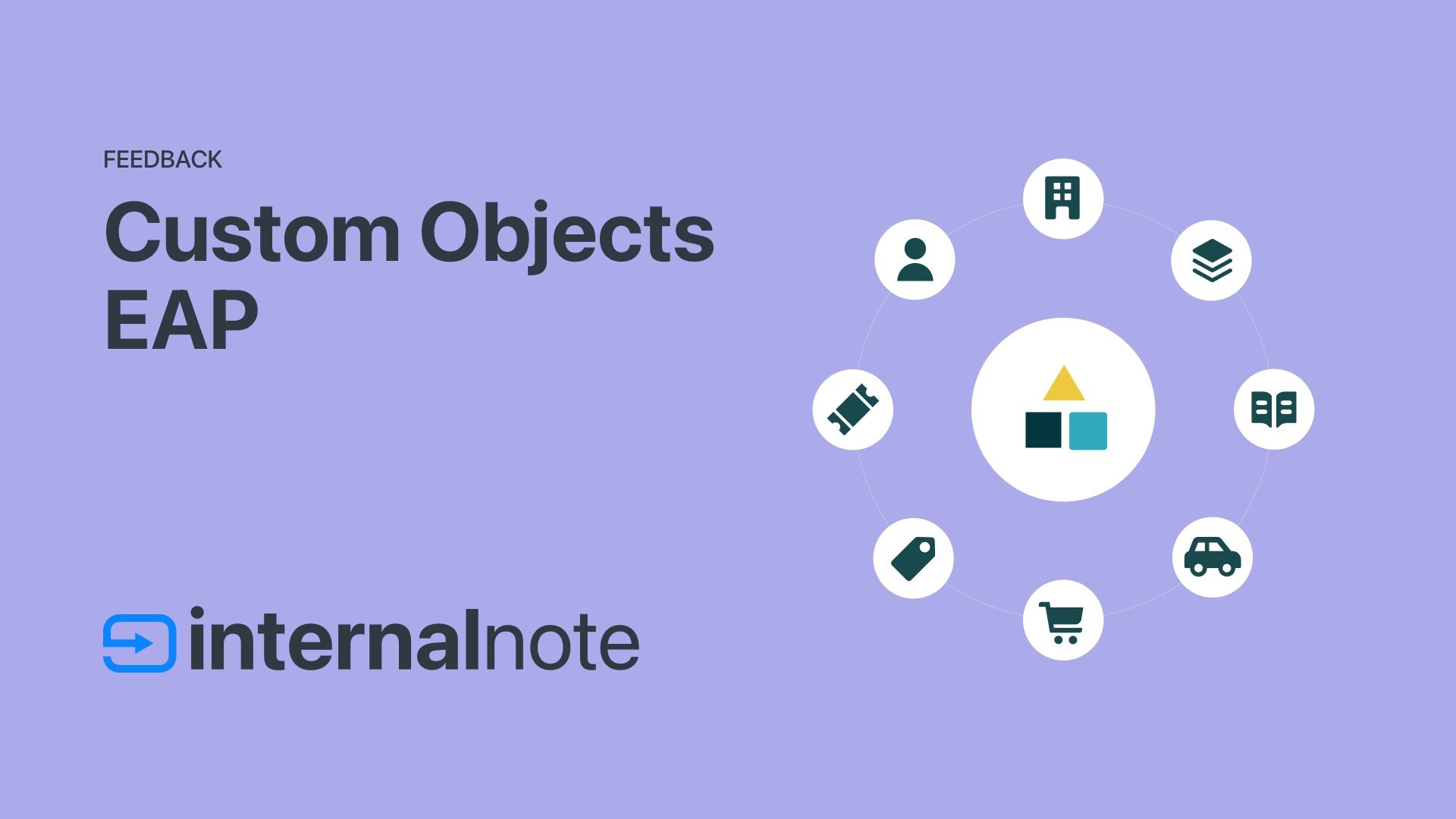 All the small things
💡Insights
Zendesk posted a nice insight in Build vs Buy on their website. As CTO and Developer I also find this a difficult balance to strike. Do I let one of my developers develop an internal tool? Or do we buy of the shelve. It's a balance between long term maintenance cost vs short term investment.
Zendesk adds OpenAI integration to expand AI-powered customer experiences
Combining the industry leading capabilities of the Zendesk Suite with the power of OpenAl helps businesses deliver a more intelligent customer experience while saving time and money - Link
Next month it's Zendesk Relate time, and I feel Zendesk has shifted even more of their communication about the event towards AI. And what I find really curious is the way they're leaning into OpenAI. They already had a lot of ML knowhow in house thanks to the purchase of Cleverly last year, so I feel the mention of OpenAI is more a way to spark interest in the event and to catch the attention of everyone following the AI Hype, than an actual "O-o we better start doing something with this too"
I'm really curious about the full picture of new capabilities they will announce at Relate, but from what I've seen it's going to be pretty cool. 😉
⚠ Major Changes
Messaging API connections
Starting May 31, 2023, you can only use API connections to authenticate REST API calls from a messaging bot. This article walks you through the process of updating your bots to use API connections. See Updating messaging bots to use secure API connections for API calls.
Announcing the removal of legacy Slack integration notifications
If you're using the existing Slack channel notifications, you'll need to migrate these to triggers by September 18, 2023. After that date, these notifications will cease to notify Slack channels.
Announcing plan-based product limits for images in Guide
The introduction of plan-based product limits for images in Guide means that the number of images you can upload and use in Guide now depends on the Guide plan you are on:
🎥 Videos
🗺️ Ecosystem
Not only Zendesk (and the entire world) is playing around with ChatGPT these days. Ultimate, a major player in the Ticket Automation space, showed off a demo of their new UltimateGPT Chatbot.
📝 Articles this month
And finally...
Do you know the power of : in Zendesk?
If you use it in a Macro title, it'll break up the title into a Category and Title and Macros will show up as a menu with subsections in your Agent Workspace. Like this: Ticket Closings::Glad it worked
Similarly, doing the same in a Dynamic Content will activate a hidden type filter in the UI. And Typing : in any comment field will trigger an emoji dropdown! 🤯

🥳
Thanks for reading this article and the blog. If you liked this content, please consider
subscribing
and
share
this article to your colleagues.