Zendesk Roundup
Zendesk Roundup for October 2023
Subscribe to a hand-picked round-up of the best Zendesk links every month. Curated by Thomas Verschoren and published every month. Free.

It's only been a few weeks since Zendesk's AI Drop event, and I'm still discovering new features from that release. From a new Zendesk Bot that generates replies, to the new feature that turn a summary into a full article, and improvements for the summary, related tickets and expand feature, the event was packed with awesome new releases for Zendesk Advanced AI
If you want to discover all announcements, as well as read about the new Advanced Security Add-on, take a look at the overview I published right after the event!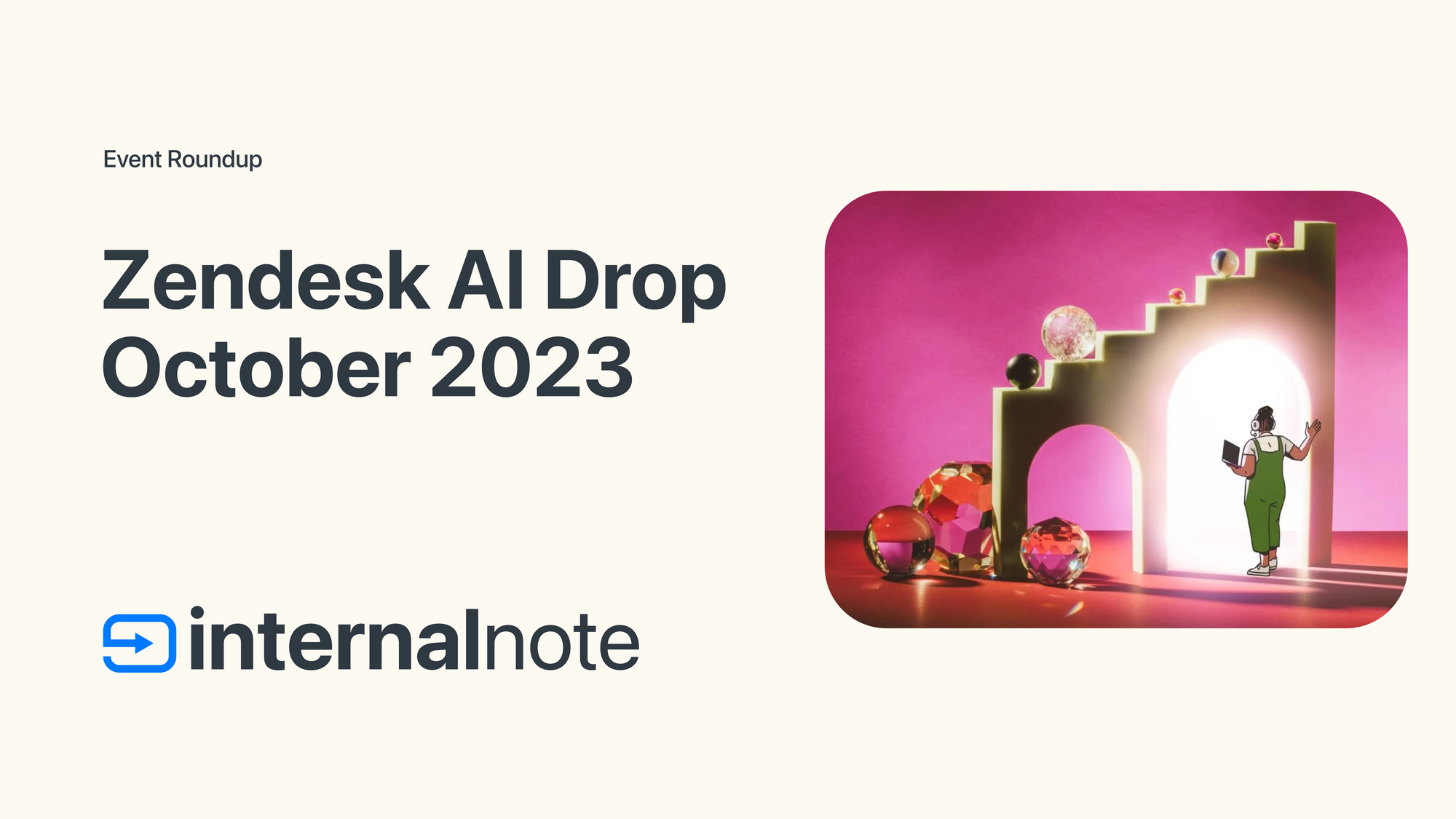 The ink on that article wasn't even dry and Zendesk already announced a What's New at Zendesk for November 9th. The event will probably review the recent Custom Objects and Zendesk AI improvements, but I really hope they'll also announce general availability of the new Layout Builder and Agent Home. As usual, if anything new is announced, I'll write an overview right after the event.

Speaking of Custom Objects, in November I'm publishing a four part series on the new Custom Objects. Make sure to subscribe to not miss any article!
Introduction to Custom Objects

Custom Objects and Tickets

Custom Objects and Users

➕ Making Custom Objects available to End-Users

(Internal Note Plus)
🎉 New Releases
🤖 AI Powered Conversational Experiences
All releases for AI and Messaging have been listed in the aforementioned AI Drop overview, but if you want the summary:
Generative AI bot that turns articles into summaries based on the customer question
The ability to edit intent names and assign intents to custom answers
Assign a persona to your bot and have the answer feel professional, playful or neutral
Show related tickets in the intelligence panel
New HR, IT and Financial intent models
Most of these are in EAP, but you can request access and try out Advanced AI via this link.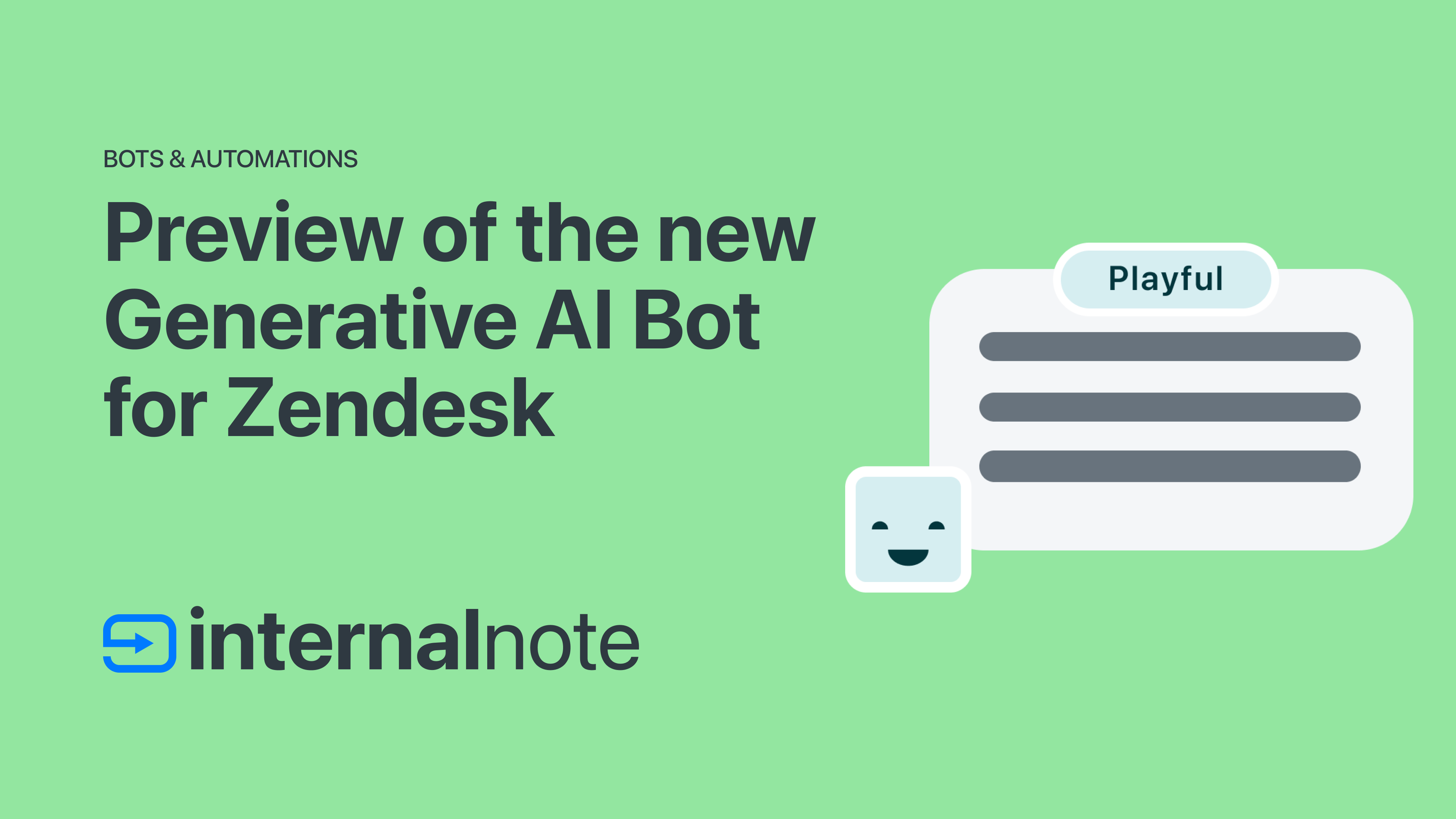 🔎 Help Center and Self Service
The Zendesk Knowledge Base gained the ability to generate articles based on a summary via EAP.
Content Blocks are now enabled by default, meaning you can embed reusable blocks of text in articles during creation, without the need to save the article first and manually enable this option.
The Guide Media Gallery got the ability to (bulk) delete images and rename images. This is especially useful for customers with big knowledge bases who migrated from the old 'images are stored within the article' option that existed before. You can now clean up duplicates, and give your assets clear and recognisable names.
🧱 Open and Flexible Platform
Pinned Apps Shortcuts
This is a tiny change, but one that I really like. Agents can now pin apps in the right sidebar of the Agent Workspace and make them available with the click of a button.
Instead of a long list of apps to scroll through, you can now have your most used apps availably with a colourful icon in the same menu as the intelligence panel, knowledge tab or user essentials view!
I only hope they'll allow Admins to preset these pins via Contextual Workspaces or the new Layout Builder too someday.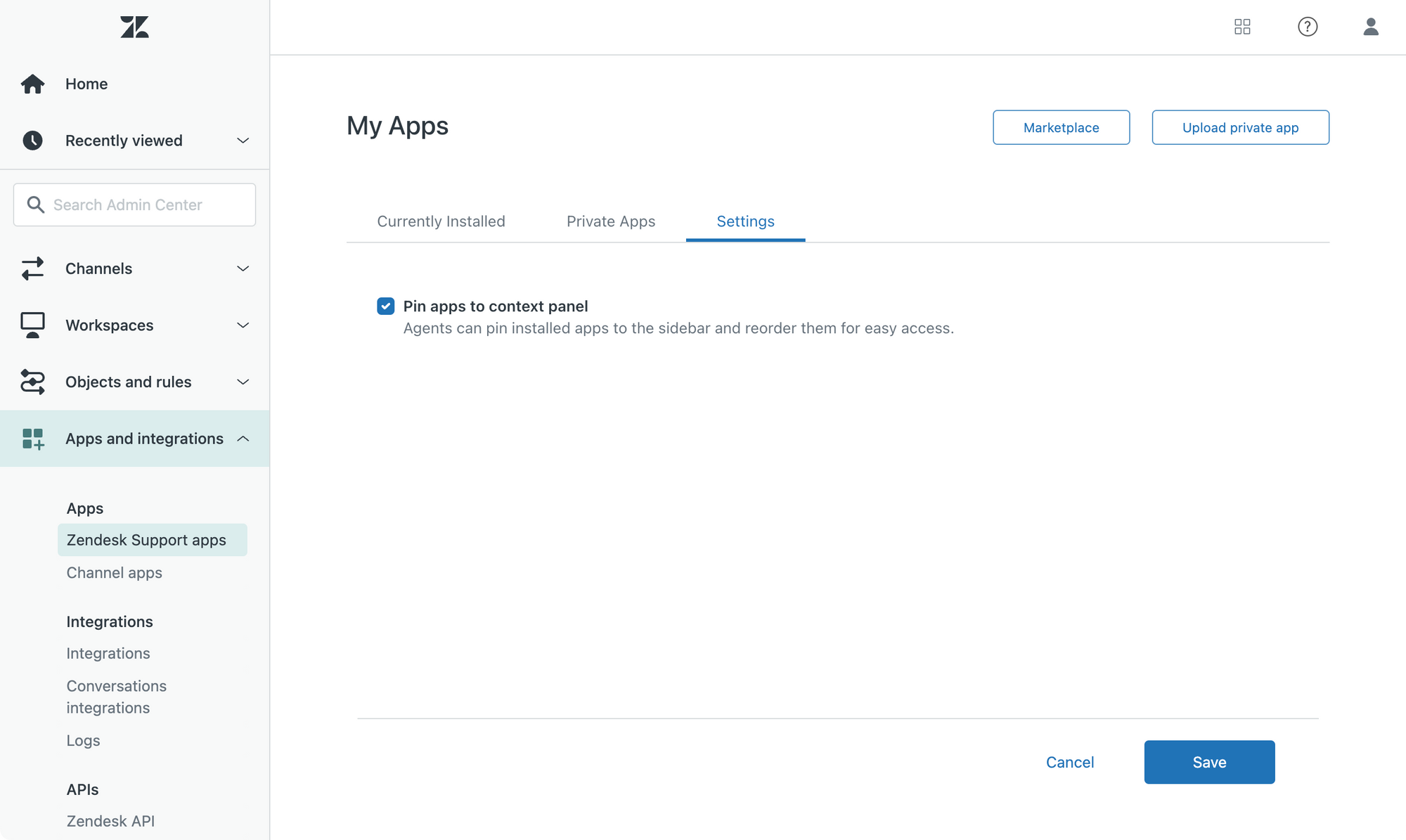 Speaking of Contextual workspaces, you can now set a default filter for the Knowledge tab. You can, for example filter the content shown to your support team to the General FAQ section, but give your Finance team a preset view on only the "Payment and Refunds" section of your Help Center. Or, if you have a Spanish and Italian group, you can create a workspace for each and show the content in their respective countries' locales.
Talk Partner Ticket Events
Zendesk Talk is Zendesk's native solution for integrating calls into your Zendesk environment. Aside from this built-in option, you an also use third party solutions like Aircall, Ring central or Twilio to integrate your existing phone solution into Zendesk.
These solutions already had to option for a nice popup to handle call acceptance, decline and transfer and the integrations could log their metadata into internal notes in tickets.
Now, with these new functionalities, these platforms can show their data in a much richer way with an expandable view that contains duration, recordings and other data.
Webhooks
The new Webhooks features already allows for user, article, groups, organisations and community posts alerts, as well as being notified via triggers or automations.
Zendesk has been gradually expanding the availably channels, and added agent availability Events and Custom Object Triggers to the list.
Why is Zendesk adding Agent Availability Webhooks?
Currently, many Zendesk customers and partners use the Agent Availability APIs to monitor real-time agent information across Zendesk channels. Being able to subscribe webhooks to agent availability events eliminates the need for that constant manual monitoring, creating a pathway to more efficient and effective event-based applications and integrations. This new functionality also enables you to bypass API rate limits, making it more scalable for larger businesses.
Custom Object Triggers on the other hand allow you to update data in (external) systems based on interactions with Custom Objects in Zendesk by notifying them via a webhook. Whenever you solve a ticket from a customer with a Support Contract stored in Custom Objects, you could for example update their billing in Freshbooks. Or, like you'll read in my Custom Objects series, set ticket priority based on linking Custom Objects to user profiles and triggers.
🔐 Trust and security
The biggest announcement this month was the new Advanced Data Privacy and Protection add-on. This new addition to the Zendesk line-up expand on existing security platforms.
The Audit Log that now shows configuration changes, gets expanded with a new Access Log that shows all agent interactions with users and tickets.
Ticket redaction of credit cards, can now be expanded to redact dates, SSNs and any other type of metadata (powered by AI)
Metadata can be masked from specific agents so not everyone can see email addresses, birth dates or other PII.
Advanced data retention will allow you to setup complex rules to automatically delete tickets and users to comply with regional privacy legislation.
The Data Retention feature will also be made available in a more basic version to (all) Zendesk Suite users at a later date, but no specifics are available yet. Maybe in next week's What's New?
Macro Suggestion Permissions
Enterprise customers who have access to custom roles can now make macro suggestions available to some or all administrators in their instance.
💡Insights
Two great support articles from Zendesk this time.
The first one offers an insight to all available JWT types in Zendesk, used to authenticate your end-users on Messaging or Guide.
On the flip side, a less technical article that shows the operational differences between tickets, chat and messaging:
🎥 Videos
⚠ Major Changes
Twitter
Byebye birdie... here's the X Corp.
Zendesk, therefore, is aligning with Twitter's rebrand from Twitter to X Corp. We understand the importance of staying in alignment with our partners' branding guidelines, and this update is a reflection of our dedication to excellence.
Automatic activation of custom statuses
Custom Statuses, announced last year, will now be enabled by default for all users. This means your existing statuses will be converted to Status Categories, and you'll get the option to create variants for new, open, pending, on hold and solved.

If you don't use Custom Statuses, you won't notice a change. Zendesk will automatically update your triggers and reporting, and everything will keep working as before, but if you want, you can start adding custom statuses now, or after the feature gets auto-enabled.
📝 Articles this month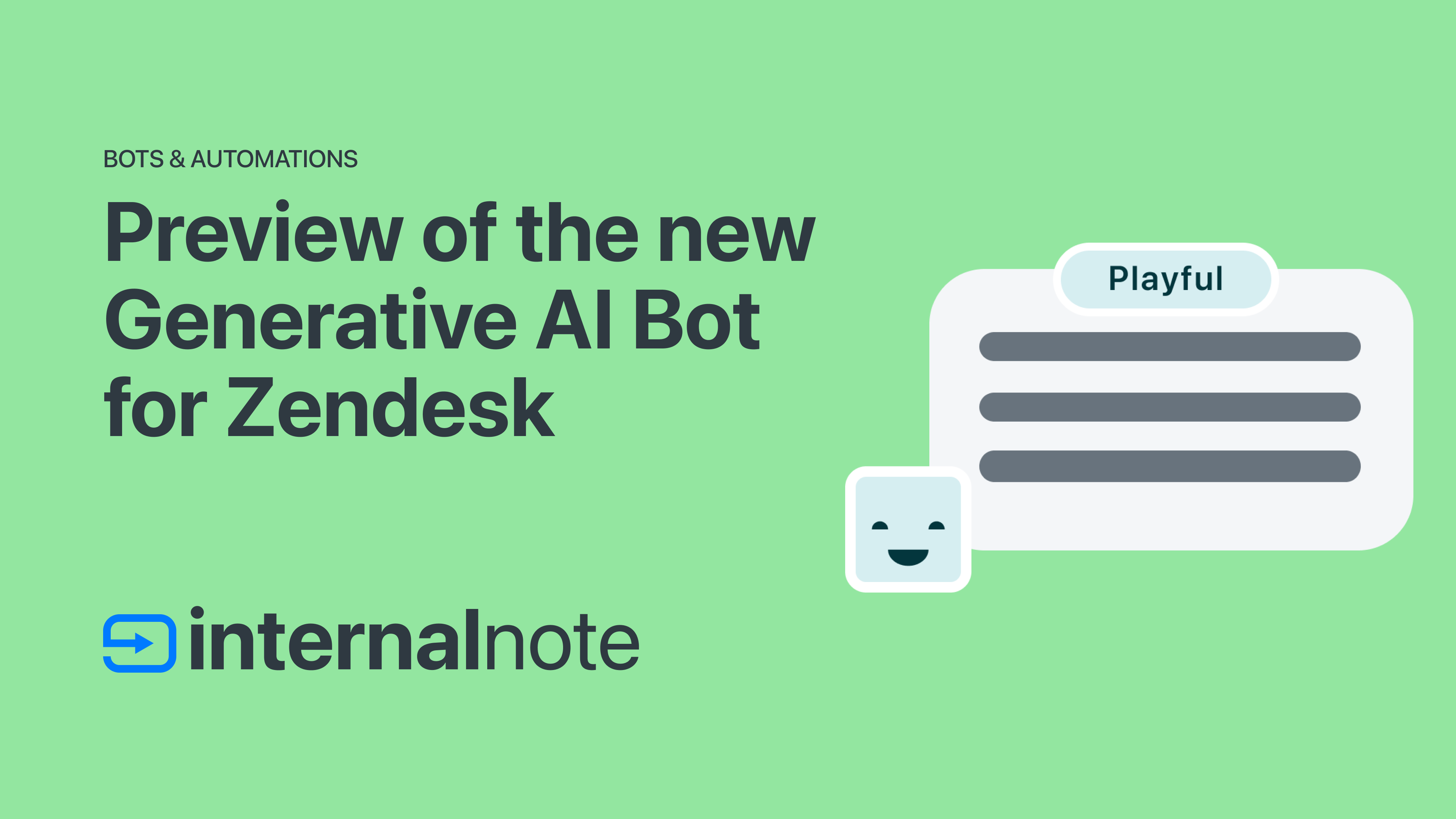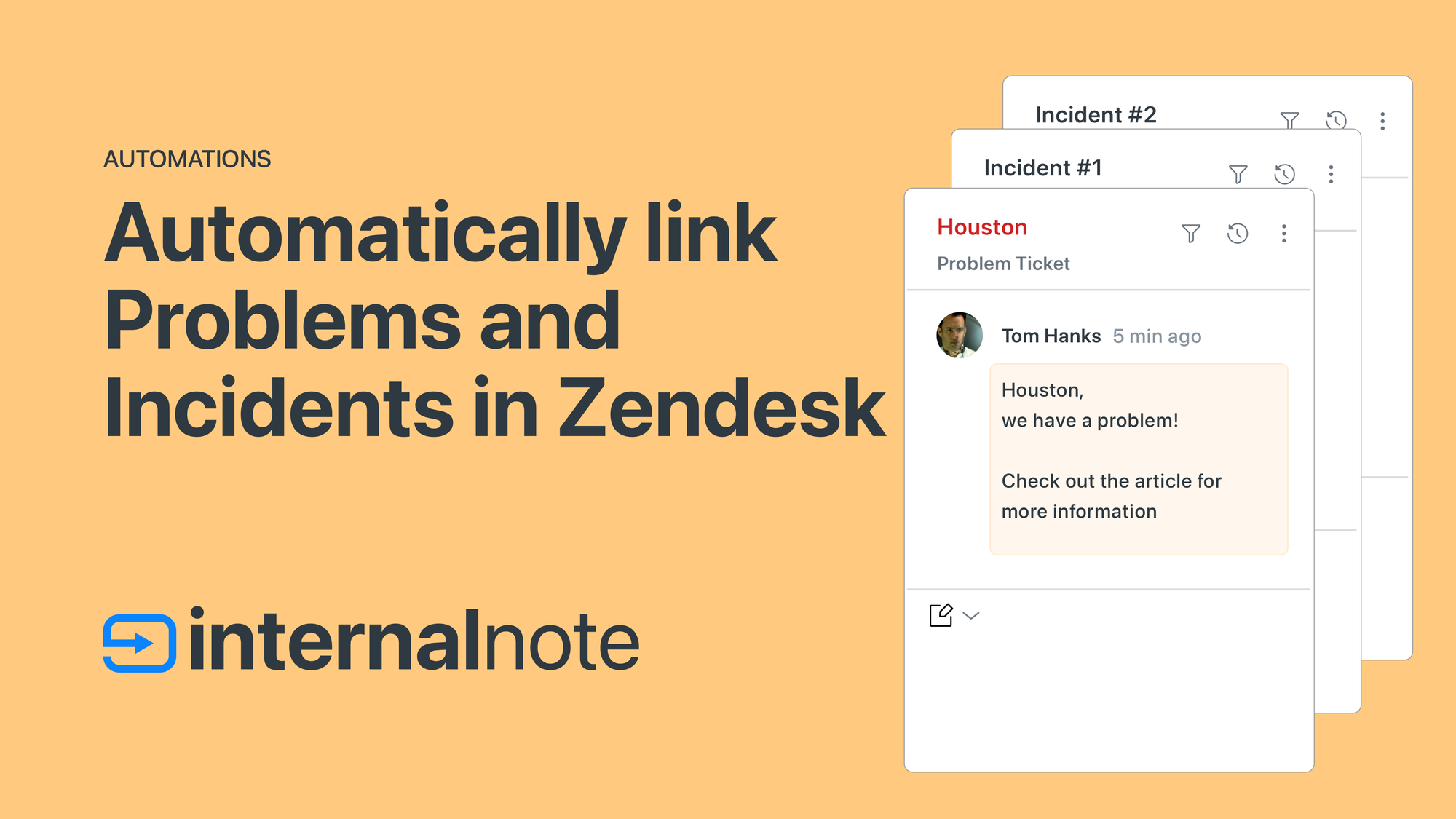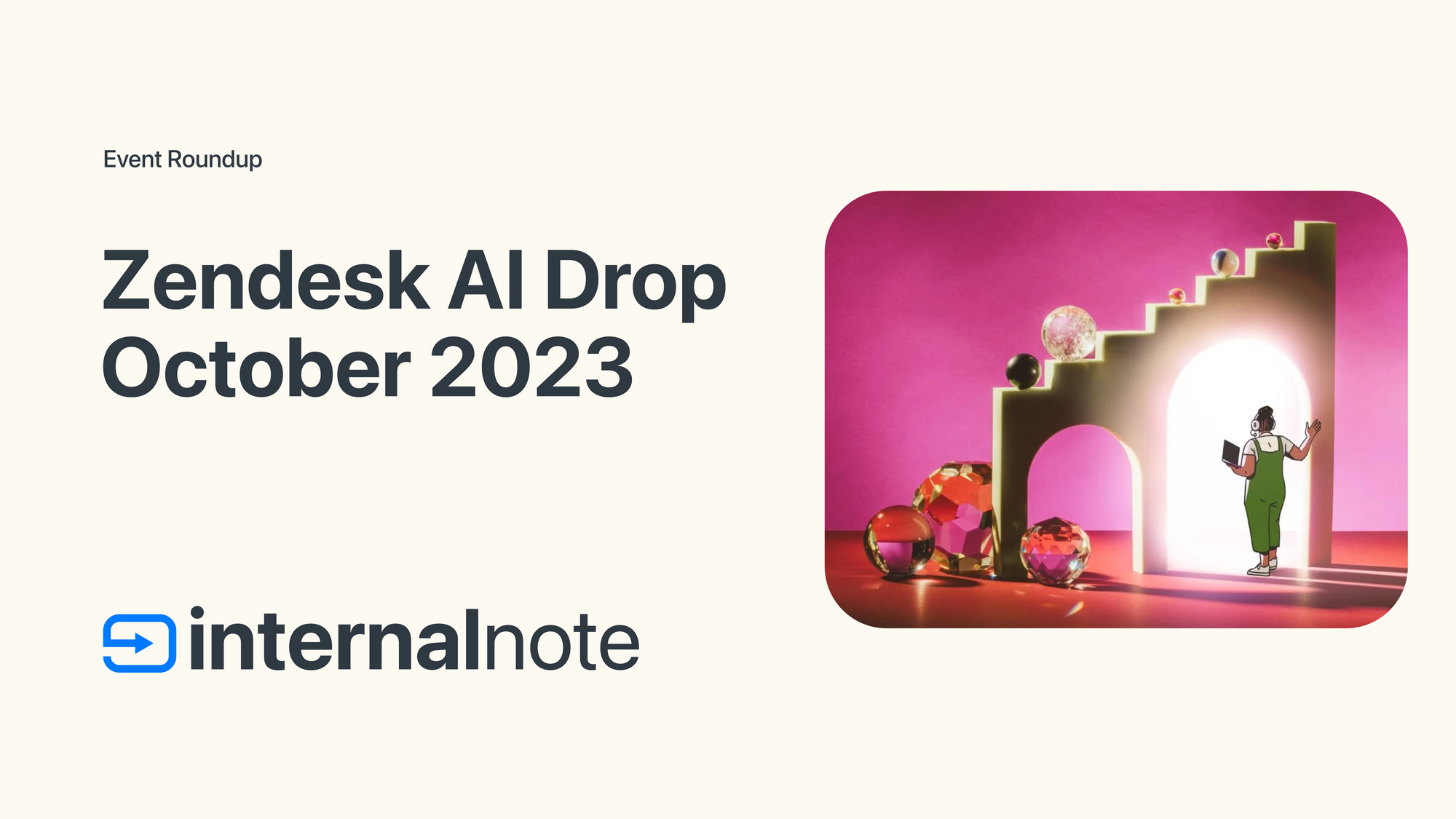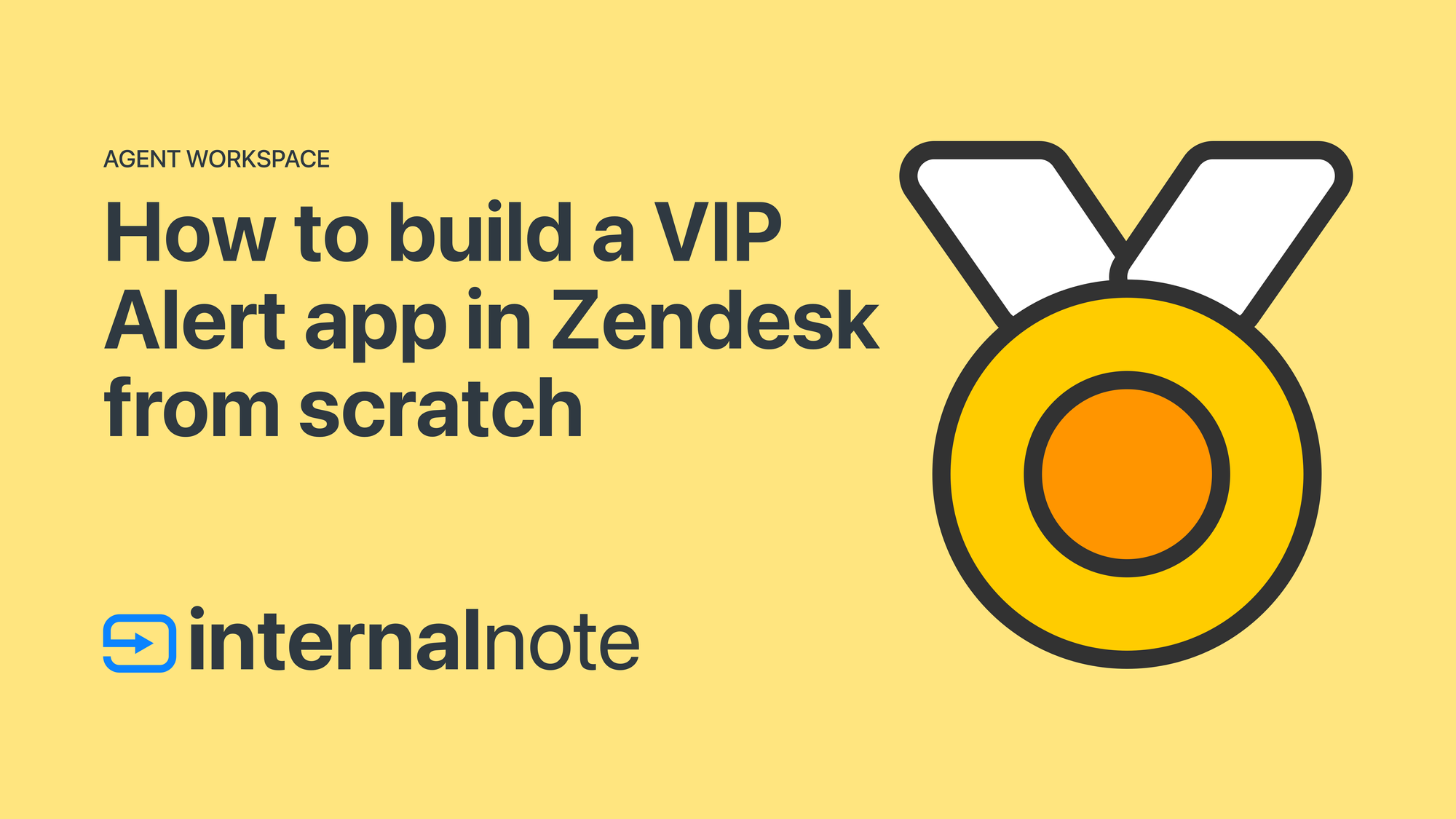 And finally...
Who says working with Zendesk can't be fun? If you want to find a good excuse to test the Zendesk Bot and Messaging on Mobile, you can now download a fun demo game built with the Unity SDK that can be linked to your Zendesk instance to test Bots and Messaging right on your phone!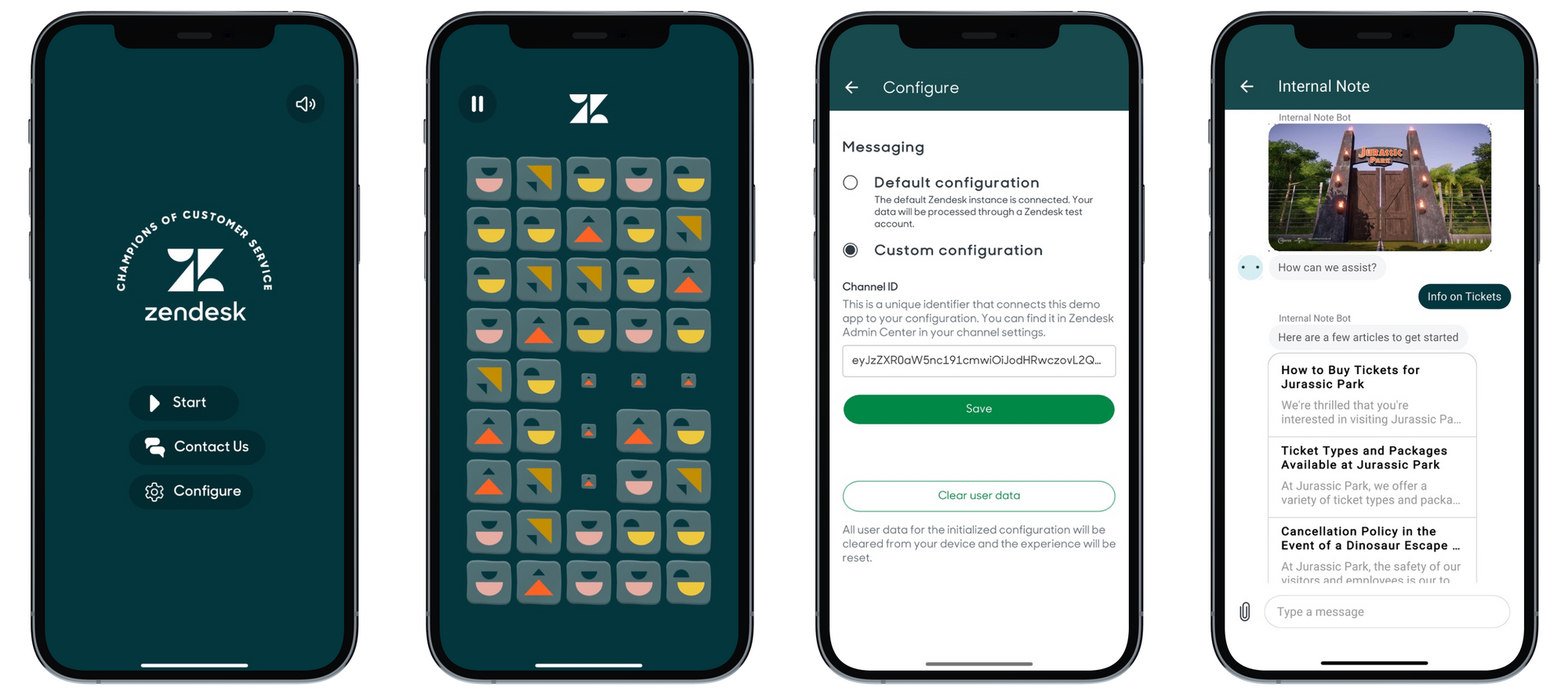 If you want to test it out yourself:
Install the app on your iPhone or Android Phone
Go to the Admin Panel > Channels > Messaging and add a new Channel
Choose the Android SDK and give it a useful name, like Unity or Demo Game
Go to the Installation Tab and copy the Channel ID key.
Paste the key in the configuration screen of the Demo App.
Play the game and/or test out your Bot.